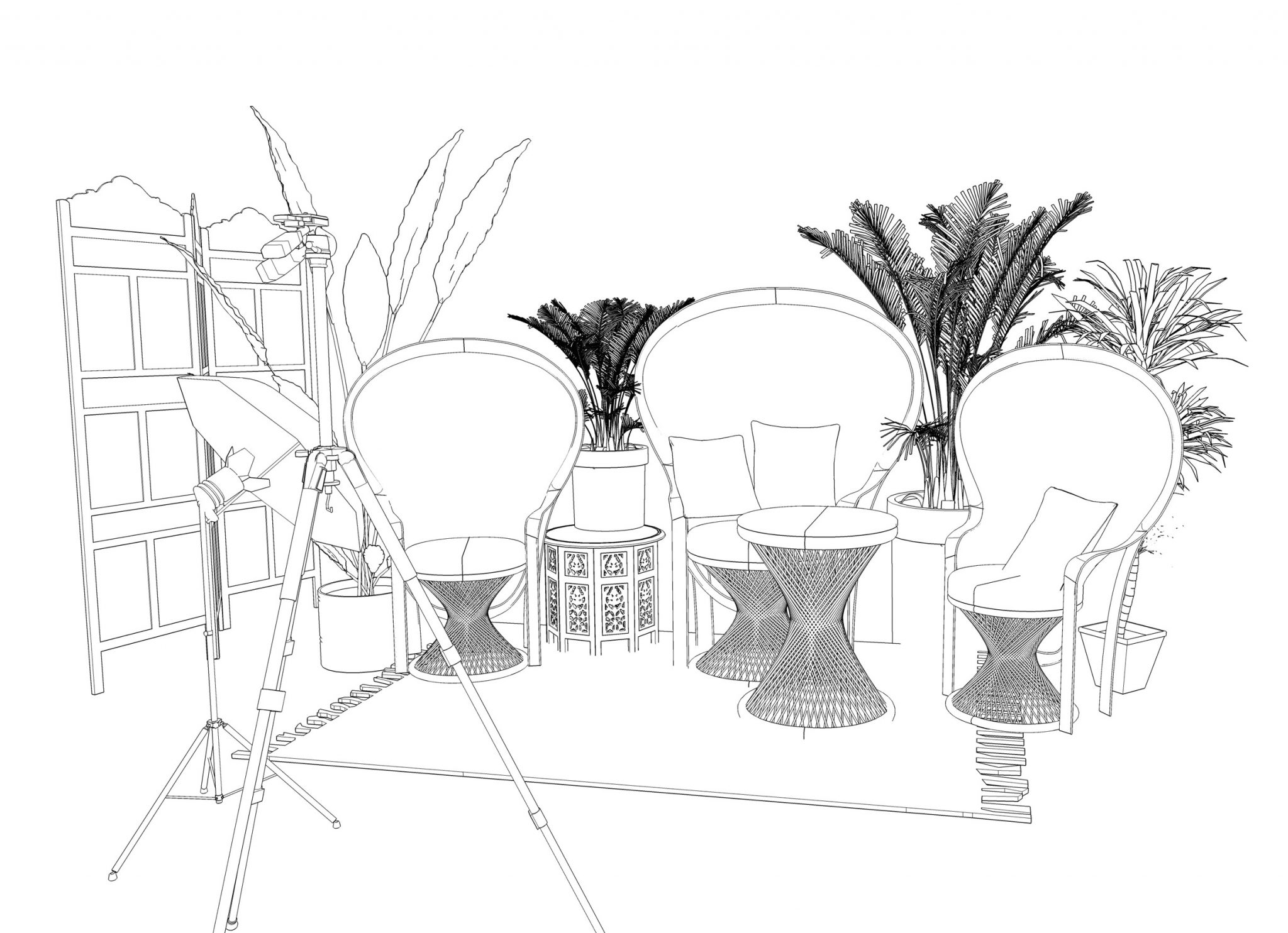 BACKGROUND
Last June we were very lucky to be a part of the "Les Ateliers Lillet" premiere event in picturesque old-town of Stuttgart. We transformed the neutral and clean atmosphere of the Skyloft location into an oasis of creativity and joy. The meticulous attention to detail and a charming selection of furnishings made the invited guests feel as if they were visiting their stylish best friend's place.
The combination of the bohemian lifestyle and that of a Parisian boutique store with the modern yet "tongue in cheek" accessories offered a moment of surprise wherever one turned. The experience and participation of the guest was further increased by the numerous activities that were on offer and that they could take part in. All that, while enjoying a glass of refreshing Lillet cocktail of course.
Im vergangenen Juni durften wir Teil der "Les Ateliers Lillet" Premiere im wunderschönen Stuttgart sein. Über den Dächern der Innenstadt haben wir die relativ neutral gehaltene "Skyloft" Location in eine kleine Oase der Kreativität und des Genuss verwandelt. Mit viel Liebe zum Detail und einer charmanten Auswahl an Möbeln waren die Gäste des Events dazu eingeladen, sich wie bei einer Freundin zuhause zu fühlen.
Die Kombination aus Bohemian Living und Boutique mit modernen aber auch verspielten Accessoires hat in jeder Ecke eine neue Überraschung versprochen, die neben den zahlreichen Aktivitäts Angeboten, bei einem Glas Lillet, entdeckt werden konnten.