Vision Ears 
Product Display
A functional presentation.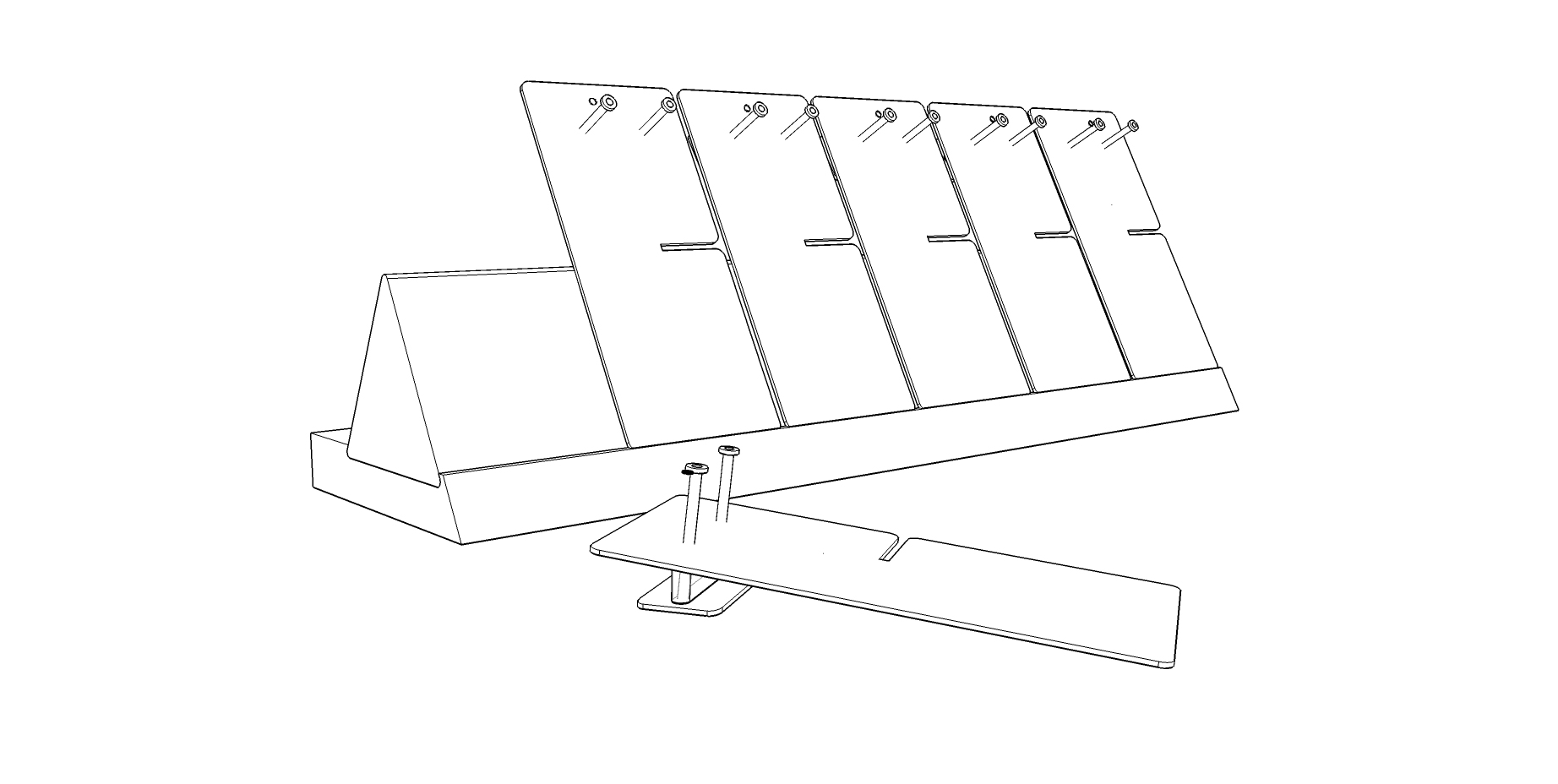 BACKGROUND
We developed a product display to help our good friends, Custom In-Ear Manufacturer "Vision Ears", showcase their  latest top of the range earphones. The base of the display is made from rough finish, brushed oak-wood in which we set a triangular structure that holds 6 matte aluminium product plates, each of which is equipped with 3 magnets, precision-cut slit and a cable winder lined with a soft touch material.
Für unsere Freunde von der Kölner In-Ear Manufaktur Vision Ears, haben wir ein Produkt Display kreiert, das ihre 6 Spitzen Modelle passend in Szene setzt. Auf einem grob gebürsteten Eichensockel haben wir einen Dreieckskörper aufgebaut, der mit 6 separaten Produktplatten aus mattiertem Aluminium bestückt wurde. Jede Platte wird durch 3 Magnete gehalten und hat eine weich gepolsterte Kabelaufwicklung.