Prestige Selection
Bar Convent Berlin 2016
A gentlemen´s club-like booth for real connaseurs.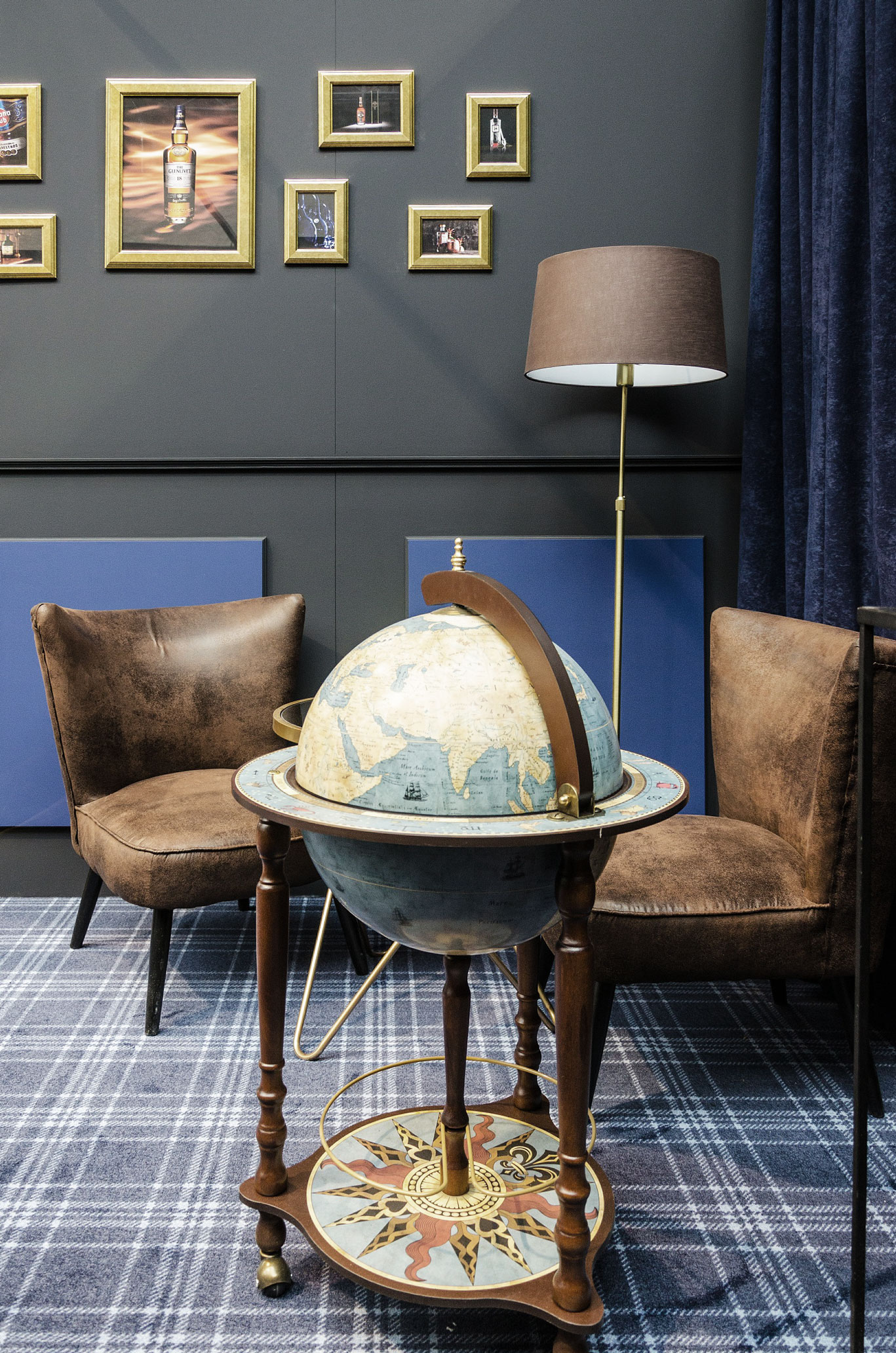 BACKGROUND
A calm retreat in a busy environment, that was the idea behind the booth for Prestige Selection at the Bar Convent 2016 in Berlin. Our creation let its visitors find themselves in the surroundings similar to a gentlemen´s club from a bygone era and immerse into the brand´s familiar look and feel of understated class.
Ein ruhiger Rückzugsort in einem hektischen Umfeld, das war unsere Idee für den Stand von Prestige Selection auf dem Bar Convent 2016 in Berlin. Wir haben dort eine Geschichte entworfen, die den Besucher in einen Gentlemen's Club treten lässt, der in einer anderen Zeit zu Hause zu sein scheint und dabei stark auf dem vertrauten Look and Feel von unaufdringlicher Klasse dieser Marke aufgebaut ist.
Photo Credits: Matthias Esselbach